Expertise – Microsoft Partner. Computer, Server, Network Solutions
Blueprof Consulting Inc. Vancouver is a 100% Canadian owned company. We are a Microsoft Partner since November 2006 and also Dell, Google, HP and Lenovo business partners. We specialize in IT Solutions based on Microsoft Software for Small and Medium Enterprises and non profit Organizations with 5 to 200 computers as well as Computer, Server and Network Solutions, Implementation and Troubleshooting.
Owner's profile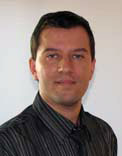 Radu Apostu has 19 years of IT experience providing IT Services and Consulting to reputable clients, from big Corporations and Governmental Organizations to hundreds of Small and Medium Businesses and not-for-profit Organizations.
Radu possesses a University Degree in Business Information Systems and owns a number of master certifications in the IT Industry such as Microsoft Certified Systems Engineer and HP Accredited Systems Engineer.
Industry Recognition
The IT specialists at Blueprof Consulting are highly trained to get the highest possible level of proficiency in a wide range of IT solutions. Any IT specialist we will have working for you in Vancouver, Burnaby, Richmond or North Vancouver, possesses at least two of the following Information Technology Certifications and often a minimum 5-6 years of IT experience:
MCSE

 – Microsoft Certified Systems Engineer

MCSA

 – Microsoft Certified Systems Administrator

MCP

 – Microsoft Certified Professional

HP ASE

 – Accredited Systems Engineer

HP AIS

 – Accredited Integration Specialist

HP APS

 – Accredited Platform Specialist – Proliant Servers

HP APS

 – Accredited Platform Specialist – Desktops and Laptops

IBM

 xSeries Servers Certified Specialist

IBM/Lenovo

 Certified Technician for Desktops and Laptops

A+

 Certified Technician